Since the integration of Comtrol into the Pepperl+Fuchs Group in 2019, Comtrol customers have benefited from the group's global reach and gain access to additional automation technologies.
Pepperl+Fuchs is a pioneer and leader in the field of industrial automation. Its powerful solutions include inductive, ultrasonic, and photoelectric sensing, RFID, and industrial networking. Comtrol technologies complement the Pepperl+Fuchs portfolio of Sensorik4.0® sensor solutions and interface technologies, which includes AS-Interface, IO-Link masters, and industrial connectivity.
The products connect, transmit, and transform information between devices and systems for process control and management. In addition, they enable data communications for remote LAN and Internet access and offer powerful delivery platforms for application-specific embedded systems.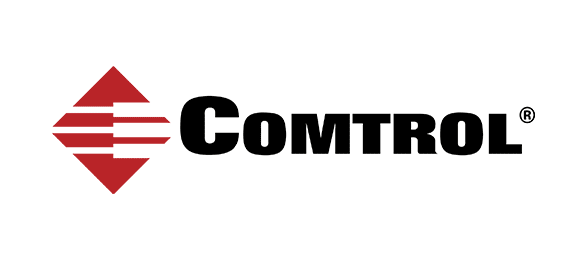 History & Development
Comtrol invented the first multiport serial controller card for the PC and has consistently been the first to deliver numerous other high-performance connectivity products that have been widely adopted by the data and network communications industries.
In 1982, Comtrol pioneered network systems integration through its data communications technologies and later with its programmable thin servers. Moving forward, Comtrol launched the RocketPort® serial concentrator to reduce Central Processing Unit (CPU) overhead and maximize application software usability and compatibility.
Lodging Link® technology, providing enterprise integration and serial and Ethernet data communications to hospitality locations, was acquired in 1999. Learn more about hospitality solutions .
The DeviceMaster® family of programmable, network-attached device and application servers that enable "anytime, anywhere" device access through the internet were developed in 2000, followed by the DeviceMaster Industrial UP device server in 2005. The DeviceMaster Industrial UP was the first device server designed to act as a "universal translator," enabling connectivity between any PLC and any serial device residing on the factory floor using the PROFINET, EtherNet/IP™, or MODBUS TCP protocols.
The RocketLinx® series of Industrial Ethernet and Power over Ethernet switches were introduced in 2009; the versatile and cost-effective new products were designed to comply with NEMA TS2 standards and included both managed and unmanaged switches featuring 10/100 Ethernet, gigabit and fiber connectivity options as well as rugged, IP31-rated housings.
Along with the switches, the RocketLinx MC family of industrial grade serial and Ethernet fiber media converters were introduced. The converters were designed for harsh environments, and are well-matched for both EMI immunity and extended fiber transmission requirements.
In 2013, Comtrol completed and released the first UL294B certified Access Control Power over Ethernet switch – the RocketLinx ACS7106. UL294 is the standard of safety for Access Control System units that all access control systems must meet. UL294B is a newer standard, specifically for the use of Power over Ethernet (PoE) components used within access control systems where PoE is the primary power source.
Comtrol released a complete line of IO-Link masters.
Comtrol was acquired by Pepperl+Fuchs in 2019.